FAST, THOROUGH, AND CULTURALLY SENSITIVE ARCHAEOLOGY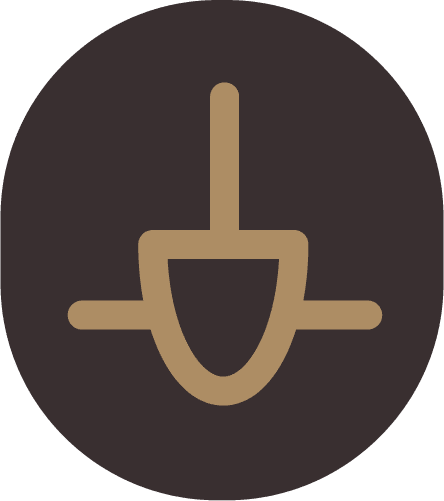 De-risk your project. Tell a better story with Chronicle Heritage archaeology services.
Our approach to commercial archeology projects tells a better story. We blend science, technology, and cultural resource management to get your project across the finish line quickly, and with fewer hiccups.
We specialize in archaeology compliance and conduct archeological surveys, evaluations, and inventories. We've been awarded some of the most complex projects in the United States where we cared about finding options for all the stakeholders concerned.
It is possible to celebrate and preserve cultural resources while also providing you with ahead-of-schedule delivery, remarkable service, and solutions we'll help you implement. We are a cross-functional team of experts who love history, heritage, and solving problems. We use technology to lower costs, and we manage nuanced projects and aggressive timelines. Our network transcends industries, communities, and regulatory bodies.
We are qualified to operate in the United States and Canada, as well as internationally. We have permits to work on some of the most remote sites.
+
Archaeological Evaluations and Inventories
Chronicle Heritage provides archaeological evaluations to determine the existence, and establish the significance of, any cultural resources on your project site.
Once we find something of significance, we then create archaeological inventories to document what we find.
Archaeological evaluation activities include:
Desk-based assessment of existing records, maps, and reports to gain an understanding of the site's history and potential cultural significance.
Geophysical surveys using noninvasive techniques such as ground-penetrating radar, magnetometry, and resistivity to detect and map subsurface features without excavating.
Trial trenching to test the potential for any remains and to assess the depth, extent, and preservation of these remains before committing to a full excavation.
Environmental sampling to analyze the site for evidence of past human activity.
We know the ins and outs of the federal, state, and local regulations, and we'll bring this knowledge to our recommendations.
+
Archaeological Surveys
Chronicle Heritage provides archaeological surveys that identify and document cultural and biological resources so you can de-risk your project before you break ground.
An archaeology survey is not usually intrusive. Prior land use can leave physical clues in the landscape, like walls that now appear as ridges because they've been hidden over time. This is where GIS, aerial mapping, and 3D modeling are helpful because they detect small changes in elevation that could indicate irregularities.
We'll give you a high-resolution image of the terrain, along with our recommendations, so you can plan accordingly.
+
Archaeological Excavations
Should it become necessary to do an archaeological excavation, Chronicle Heritage has all the expertise you need.
The information gathered in the noninvasive survey, evaluation, and inventory-taking will give guidance around the scale of the excavation. Usually these nondestructive methods are sufficient, and an archaeology excavation is only used when there are no other means to gather the data.
Excavating is a highly technical and intensive undertaking, usually conducted under the watchful eye of regulatory agencies. Our team is sensitive to the nuances keeping all stakeholders abreast of the excavation, and they'll move skillfully in order to meet your project's timeline.
+
Archaeological Compliance Monitoring
Chronicle Heritage provides archaeological compliance monitoring services to observe and document the cultural and heritage resource management activities on your project site.
Archaeological compliance monitoring is usually required for land development projects across every stage of the project life cycle, and we can help. Not only do we have strong working relationships with regulatory bodies, we understand the impact and requirement of regulations on a project's day-to-day operations. No one wants penalties or delays for noncompliance. We'll identify the problems before their impact becomes irreversible and costly, and we report on time to keep your project moving forward.
Cultural and Natural Heritage Management Solutions for Major Projects
Challenging projects enliven us – so bring us your project headache. We'll partner with you all the way. And, we'll start by bundling our services so you meet your milestones efficiently.
Navajo-Gallup Water Supply Cultural Resource Project
This project is one of the largest public initiatives of its kind in the history of the United States. Chronicle Heritage managed the undertaking from inception to completion, created the agreement documents, did the fieldwork and analyses, and successfully met the reporting requirements of two federal, two state, and 22 tribal organizations.
about the services we offer in your sector.