Delivering an Extensive Survey and 5,000-Page Report for the UNEV Pipeline Project
The UNEV Pipeline Project undertaken by Chronicle Heritage, operating at the time as WSA, for Holly Corporation in Utah involved an extensive survey of over 500 miles of proposed pipeline corridor and associated facilities spanning from Salt Lake City, Utah to Las Vegas, Nevada.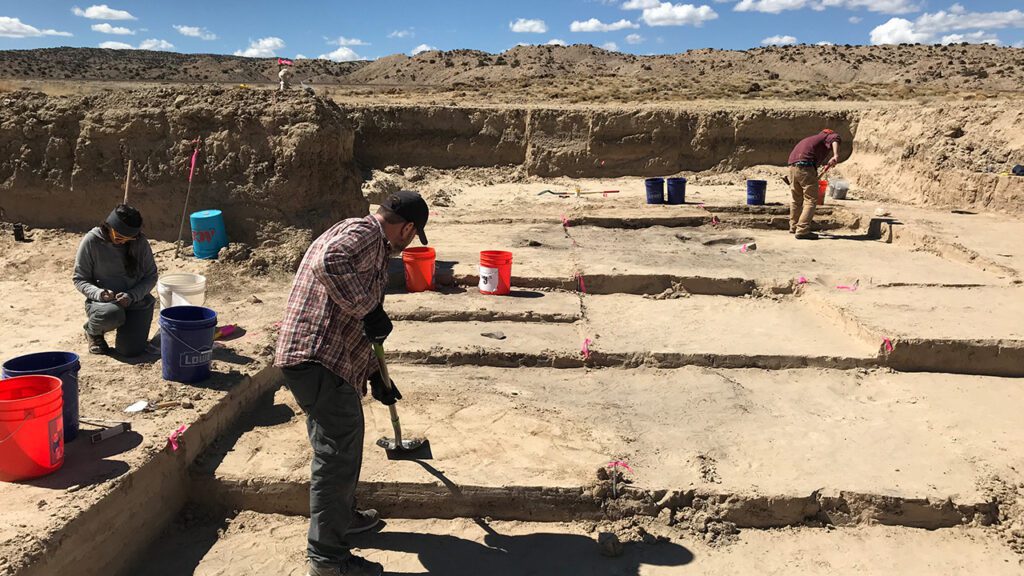 The primary purpose of this survey was to assess the archaeological significance of the project area.
During the survey process, Chronicle Heritage identified and recorded more than 300 historic and prehistoric sites within the project area. These sites encompassed a wide range of cultural periods and provided valuable insights into the region's past. The findings were compiled into a comprehensive Class III BLM survey report consisting of six volumes and totaling around 5,000 pages.
The report included a geomorphological analysis, which involved studying the landforms and geological features of the project areas. This analysis helped understand the natural processes that shaped the landscape and provided important context for the archaeological sites.
An ethnographic summary of the Great Basin cultures was also included in the report. This summary provided an overview of the indigenous peoples who inhabited the region and their cultural practices, shedding light on the historical significance of the area.
Each site within the project area was described and assessed in detail, providing information on their archaeological significance, preservation status, and potential impacts from the pipeline construction. This information was crucial for developing strategies to mitigate potential damage to culturally significant sites.
The lithic and groundstone analysis conducted as part of the survey involved the study of stone tools and artifacts found at the sites. This analysis included an extensive obsidian hydration and sourcing analysis, which aimed to determine the origin of the obsidian used in the artifacts. Understanding the source of the obsidian can provide insights into past trade networks and resource utilization by ancient cultures.
The report was enriched with over 500 illustrations and maps, offering visual representations of the sites, artifacts, and project area. These visual aids enhanced the understanding and interpretation of the archaeological findings. Overall, the UNEV Pipeline Project survey conducted by Chronicle Heritage for Holly Corporation encompassed a thorough investigation of the proposed pipeline corridor and ancillary facilities.